E Scan Fingerprinting is your direct link to the R.C.M.P. processing facility. Whether you need fingerprints for a Criminal Record Suspension application, Vulnerable Sector Screening, International Adoption, U.S. Waiver, or Canadian Citizenship, our state-of-the-art electronic submission means your fingerprints will be processed by the RCMP in the quickest possible time.


E Scan Fingerprinting strives to make your electronic fingerprinting experience stress free. At E Scan Fingerprinting, confidentiality, friendly service, and professional results are always guaranteed.

To book an appointment for electronic fingerprinting, or to speak to a certified fingerprint technician, please call our office at 1-877-673-8181 or send us an email.
Types of applications requiring fingerprints include;

Immigration
Citizenship
Criminal Pardon
US Entry Waiver
Adoption
Volunteer
Vulnerable Sector
Employment
Security Cards
Card Scan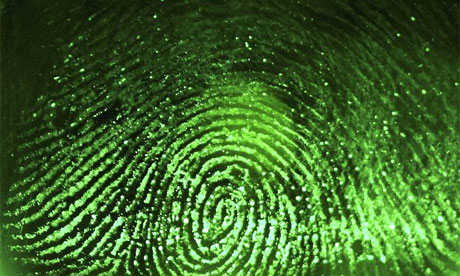 The
Card Scan
process is the electronic conversion of ink and roll fingerprints submitted directly to the R.C.M.P. database by E Scan Fingerprinting.
The
Card Scan
process will benefit clients who do not have access to electronic fingerprinting services in their area, such as persons living outside of Canada or in remote geographical areas. International clients
click here
.
The
Card Scan
process may significantly reduce R.C.M.P. processing time by up to several months. Contact E Scan Fingerprinting at 1-877-673-8181 for more information or for instructions on how to begin the process.
Fingerprint record checks are required for the following:

Permanent Residency

Canadian Citizenship

Canadian Employment

Canadian Record Suspensions

U.S. Entry Waivers
Criminal Record Searches are required for the following:

Visa Applications

Foreign Travel

Foreign Work / Student Permits

International Adoption

Federal Government Work
Barrie, Ontario Office - Appointment required
49 High Street, 3rd floor
Suite 302
Barrie, Ontario, Canada
L4N 5J4
705-737-1751